Hand Drawn, Limited Edition, Digital Art
Hand drawn, limited edition, artist signed digital drawings
During the Lockdown of 2020 I acquired a Graphic Tablet. These devices allow you to 'draw' on a smooth surface with a stylus/pen. The image is then created on a computer screen within a program such as Adobe Photoshop. With some practice and determination, I created a number of artworks based on Films and TV shows. Interest from friends and Facebook followers to have prints, inspired me to follow this through. I knew that for this to be worth doing, I needed to get them printed in the best quality possible and onto some beautiful Art paper. Next, I needed frames to compliment them. Each artwork took between 50-80 hours to create.

Each Print is Limited Edition - only 10 Prints of each design have been produced. They are individually signed and numbered too. They have been professionally printed in amazing high quality onto Hahnemuhle Art Paper. You can purchase one of these exclusive designs either as a print to frame yourself or I can supply them in a smooth matt black coloured wooden frame, that I have chosen to compliment the image.

You can buy these Art Prints over on my Etsy. Each hand drawn art print listed on my Esty Page is shown with lots of close up details of each drawing.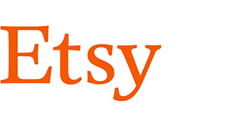 The prices shown are for collection or local delivery. You can purchase selected signed Prints over on my Etsy Shop: www.etsy.com/uk/shop/HarrogateArtist


Clicking any image below opens the artwork in my Etsy Shop in a new tab.
Digital Art Prints
Signed and framed Fine Art prints. Only 10 Prints were created of each design.
Red Dwarf, Game of Thrones, Breaking Bad, Boba Fett 1313, Blade Runner 2049, Rey Skywalker, Harry Potter, Steve McQueen (Bullitt),
John Wick (Keanu Reeves), Killing Joke 2020 (Jared Leto), Kimi Raikkonen.
38mm, Smooth Matt Black finished solid wood frame. Overall Frame size: 37cm x 47cm. Print size: 16" x 12".

Framed: £65 each, Un-framed: £40 each.
Han Solo Millenium Falcon
20" x 16" (50 x 40cm) Poster Art. Limited Edition 10 Signed and Numbered Prints. Frame is 38mm wide, Matt Black, solid wooden frame.
Framed: £100 each, Print only: £50 each.